What Is Toupee Mens Hairpiece?
Posted On January 17, 2022 09:55:05
by Toupeec
    Are you a salon owner or a long-term bald man? Want to learn about the many different hair loss solutions on the market and decide which Toupee is best for you? It doesn't matter, you can find the answer from Toupeec. And we are wigs for men manufacturer in China, and a supplier of your man's confidence!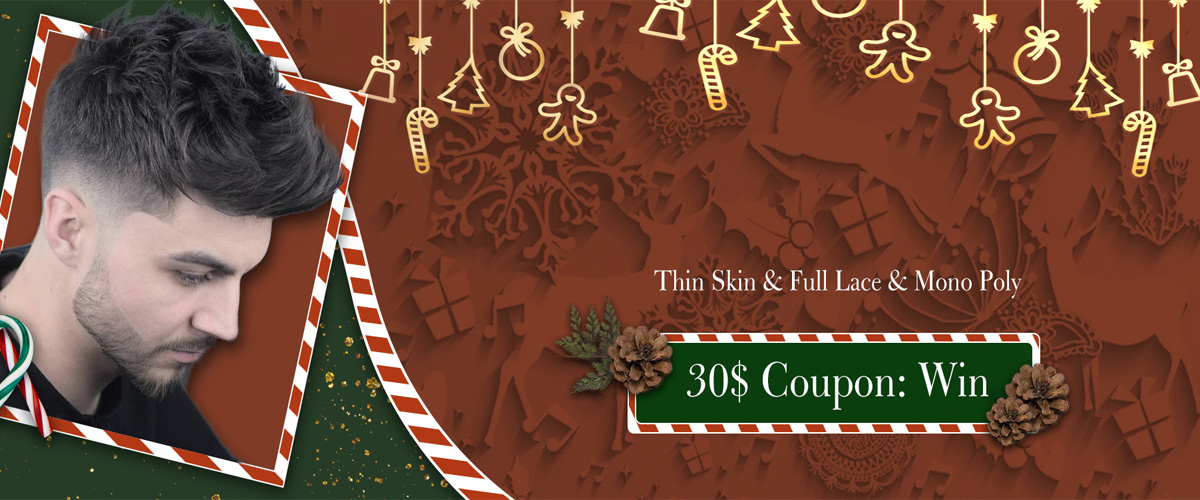 If you have hair loss around the crown of your head and are looking for a way to cover it without surgery, a toupee hair unit is your best hair system solution.
    Like all hair systems for men, the best hair replacement system is made from Brazilian virgin human hair. However, there are also plenty of very convincing. These Toupee hairpieces units for men are usually cut to fit 6 inches and designed to blend in with the rest of your hair. And we also can customize the length or texture you want.
    Our toupee hair includes 4 categories, such as Full Lace Toupee system, Lace with PU Toupee system, Mono poly skin Toupee system, Afro Toupee for black men
    Mens toupee replacement hairpiece are usually attached to the scalp with glue and tape to ensure a lasting bond. If you don't want to use glue or tape, we can also add clips to the toupee hair to secure it. The attachment method you choose ultimately depends on the type of toupee you choose and whether you want to wear it short or long.
    The toupee hair system should not be washed too often. Once or twice a week is enough; a little more may dry out your hair or cause tangles.