What is a toupee or hair system?
Posted On September 26, 2021 13:39:02
by Toupeec
    A toupee (/tuːˈpeɪ/) is a hair system or partial toupee wig of natural or synthetic hair worn to cover partial baldness or for theatrical purposes. But what us Toupeec offers are all made from human hair! The hair system is also for a natural looking!
    A toupee is also often called hair system, toupee, or hairpiece. They have same meaning when they all refer to a toupee. While there is a clear difference between toupee and wig. Toupee usually offers a part of hairs when customer has some hair on their head, also toupee is usually made from real human hair system to be natural when someone doesn't want others to know their hair loss problems. While toupee hair wigs are mostly made of synthetic and they usually cover the full head to cosplay some characters.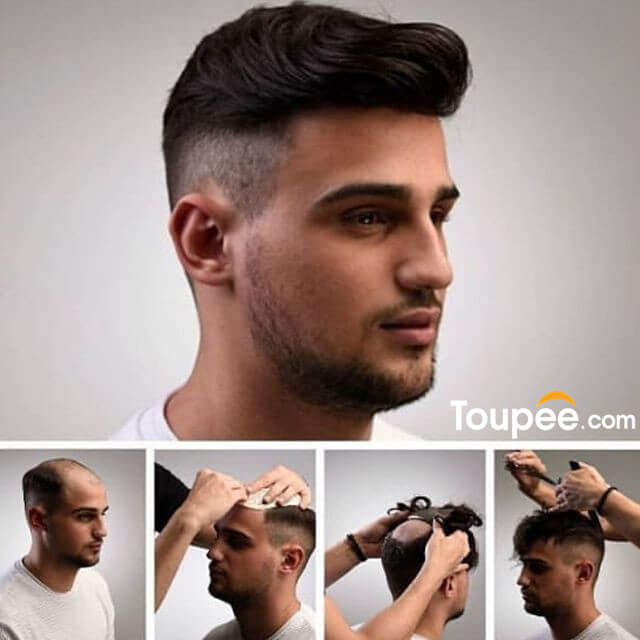 So if someone got balding problems, he could go to a barber shop and ask for measuring the size of the middle of the head which got balding problems, then buy a toupee hairpieces, such as 6" * 8" size on our website https://www.toupee.com, when he got the human hair system from our website, he could wear the hair system by himself instead of going out for a barber, so that others would not know this man got balding problems. Since we got so many types of hair system, our customers could choose one he likes or suits most.