What are material differences between hair systems?
Posted On October 26, 2020 12:21:22
by Toupeec
The basic materials of each hair replacement systems have their own characteristics. Toupeec will introduce you the information of basic materials of men's hairpieces in our store, which will help you determine which the toupee hair wigs you want.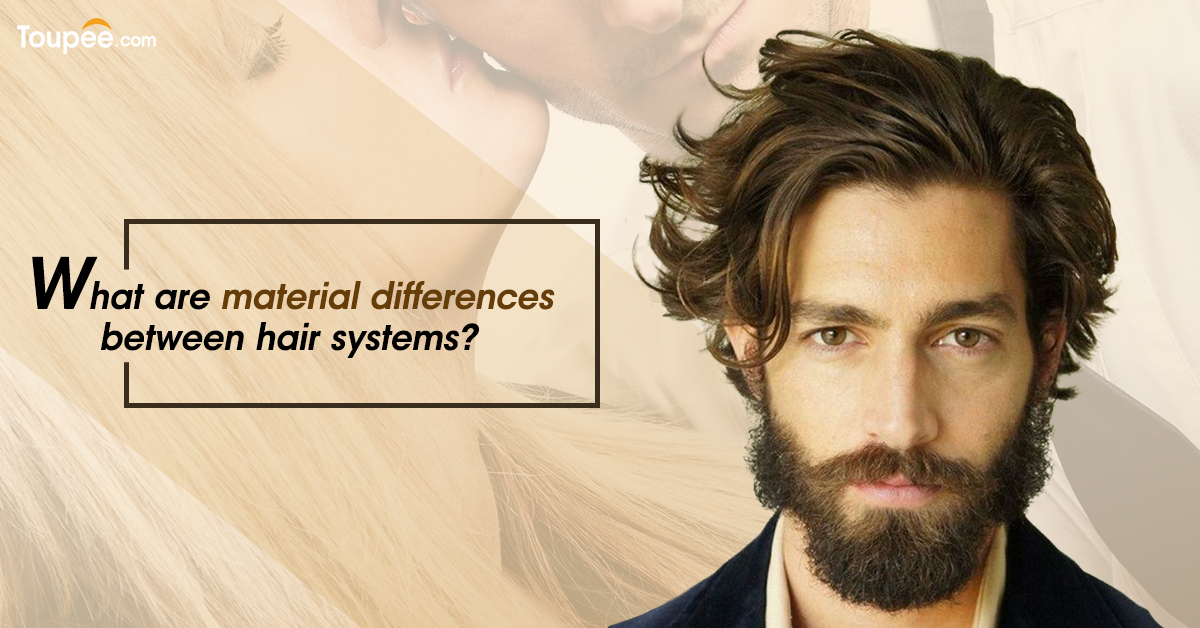 1) Ultra-thin skin with a thickness of 0.03mm.
Suitable for v-looped hair loops. It is thinner than the other hair system, therefore, ultra-thin skin needs to be much more careful during normal maintenance. Toupeec recommends that if you choose ultra-thin skin, you need to buy about 10-12 orders per year. The advantage is that it is very light of the weight, it fits your head very well, and the front hairline is very natural. Such thin skin keeps the appearance of your scalp authentic, no one can tell you are wearing a toupee hair pieces.
    2) Thin skin with a thickness of 0.04-0.06mm.
Normal thickness. Suitable for knotted, flat injected and v-looped hair. Lightweight and easy to fit the skin, it is more durable than ultra-thin skin. Under normal circumstances, it can be used for about 1-2 months. It is easy to bond and clean. It is natural to put on the skin and hair system because they fit perfectly with your scalp. Keep the appearance.
    The popular lace materials in the men's hair pieces industry are divided into Swiss lace and French lace. Swiss lace is softer than French lace and is more comfortable to wear, but it is not strong and easily breaks.
    1) Full Lace Hair Systems
The lace hair system is soft, breathable and very comfortable to wear. We recommend using it in hot areas or men who sweat easily.
    2) Lace Front Hair Systems
Lace is the most suitable fabric for the front part of the hair system because it has a natural front hairline. It is characterized by soft, breathable and natural front, PU on the sides and back makes the hair system easier to fit the head and easy to clean.
    3) Lace With PU Hair Systems.
Generally, soft French lace is used in the middle of the base, which is strong and durable, breathable, easy to maintain, can evaporate heat and sweat, and use thin skin around it, which is easy to fit the skin on your head. This type of hair system is suitable for first-time users of toupee. It can keep you refreshed in hot weather or strenuous exercise without being particularly hot and humid.  
    Mono base is a high-strength and ultra-durable hair system. It has a natural appearance and can withstand high-density hair. It generally uses lace to maintain softness and authenticity at the front end, and uses 100% human hair to maintain a natural appearance. The use of thin skin improves the fit with the head and is easy to clean and maintain.