How to cut a men's toupee hair?
Posted On February 27, 2021 07:57:48
by Toupeec
You may be worried about how to cut men's toupee hair? Believe me, it's very simple, you can learn it in a few days. All you have to do is follow some simple steps and see yourself as a perfectionist. All men who are losing their hair and don't want invasive and painful surgery must try this toupee. It will give you complete confidence and charming appearance.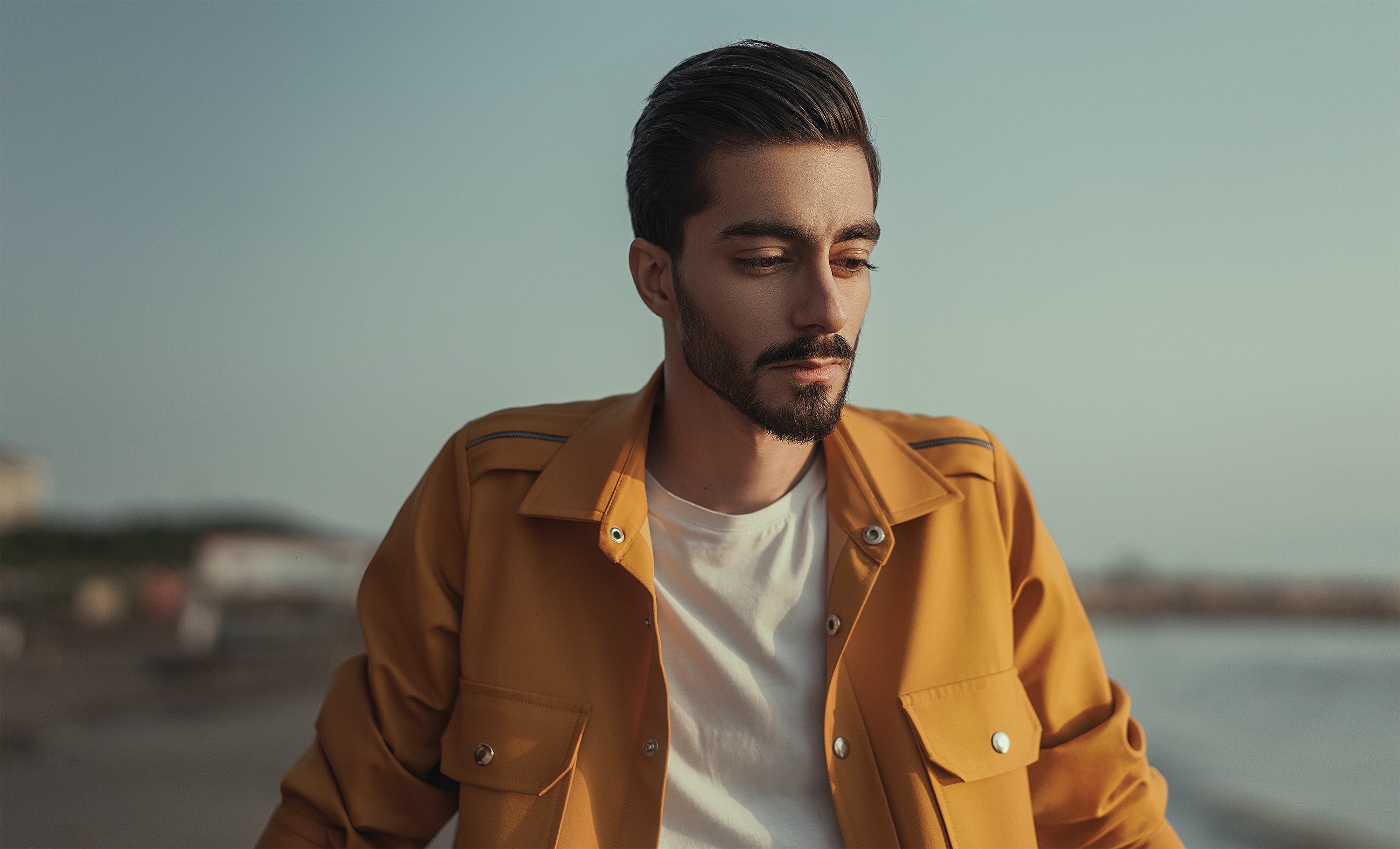 What is a men's toupee?
You can say that hairpiece or partial wig made of natural or synthetic hair are worn to cover a men's partial baldness. They are called "men's toupees". It can also be used for dramatic purposes. Toupees are usually designed in smaller sizes to cover baldness at the top and back of the head, but larger toupees are also available on the market. You can use a toupee hair on your head with adhesive, but you can also use a rubber band as a cheap version.   
How to cut the main function of men's toupee
In order to design your hair toupee better, you need to know some key functions. These key features can help you make your hair look more beautiful. These can be implanted when cutting carpets to improve speed and quality. The following is a brief description of these five key points:
Mixing
The combination of push shear and comb uses push shear and comb. This technology uses a removable blade pusher with a larger blade. A larger blade will help you to provide a smoother blending effect, as the length of the haircut will be uniform and feathered at the end. Another mixing method is to mix and shear on the comb. This can be done by lifting the hair with a comb and cutting off the last quarter of an inch of the hair with mixed scissors. But these scissors are not as perfect as razors. To integrate a men's toupee hair system into the client's hair, you should use a razor mix. Razor hybrid technology will make the carpet and the natural hair of customers perfect integration.   
Cross check
It's important to make sure that the cuts you perform are equal and proportional in all directions. When you have a short haircut, try looking in the mirror to blend and taper, or keep a certain distance, because some things may be lost due to proximity. Make sure there is proper lighting from all angles so that you can easily decorate a men's toupee. Dim lighting can cause trouble for a good haircut.   
Anchor pivot suspension
Use this technique when performing clipper work. Starting with the trimmer, the trimmer is fixed where the uniform surface of the blade contacts the head. As you move up, rotate the pusher to touch only the back of the blade. Now, as it moves up and out of the hair, it starts hanging the clipper in a freehand fashion. This will lead to a smooth transition. This may be the perfect technique for cutting a men's toupee hair.  
Deformation
Texture is an ideal and essential feature in a long nail or shaggy hairstyle. Use a protective razor between the blade and thumb to produce different lengths by stripping the end of the hair. When you pull a men's toupee hair in the razor and thumb, and then remember to hold the razor at an angle, you can use the action of A. Cutting point technology is used to add texture and smooth layering to the modeling of men's toupee hair system.  
Sorting
Many stylists will spend a lot of time making perfectly blended toupees, but they will miss the chance of finishing. You may have designed a great hairstyle, but it's useless without proper grooming. It's very difficult to keep all the lines clean, including the neckline and the bow around the ear. This kind of appropriate decoration effect can be achieved by standing in front of the service object and looking directly at his face to ensure uniformity. Don't forget to make sure the bangs are straight.  
Final opinion
You have to practice how to reduce men's toupees every day to become a perfectionist. You can start by following some basic tips for cutting a toupee hair for men as this will make a proper base for your future learning. Check each section carefully to ensure that the cut is correct and even, and always avoid forcing the hair into the cutting blade by hand and comb. These simple points will help you to have an excellent men's toupee hair system.