How to buy men's hair system online?
Posted On November 26, 2020 18:38:21
by Toupeec
Many hair wholesalers and salon shops want to keep some spare mens toupee wigs for immediate sale or emergency treatment. Toupeec has some suggestions on ordering spare hairpieces toupee for men.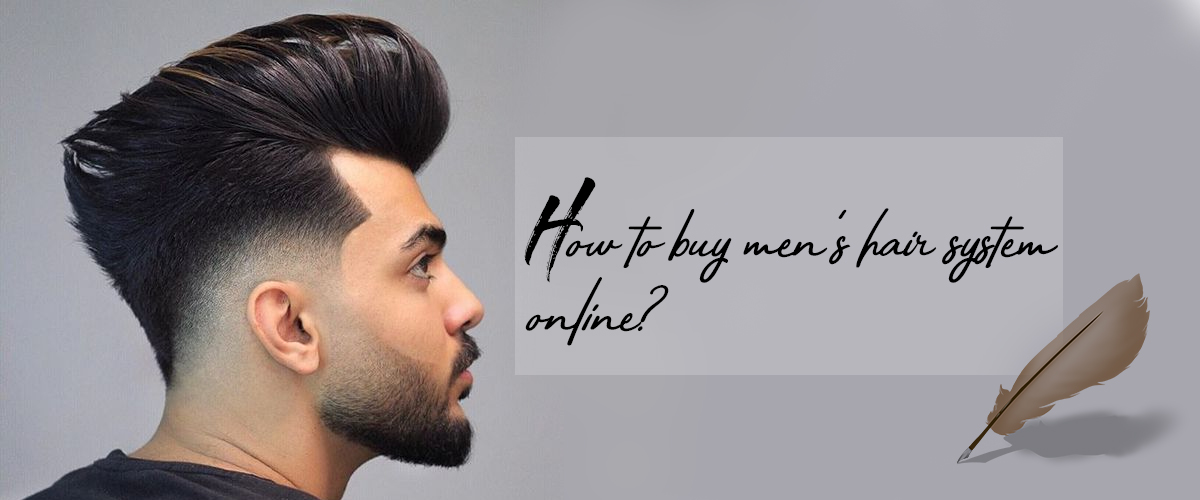 The basic size of the hair replacement systems is usually "7*9" or "8*10". The base of the men's hair piece needs to be easily cut into any size and shape. You can choose all skin background colors , all lace background colors , all mono background colors or lace/mono color mono with wide PU edges. Hair density is better to be medium-light or medium, this is the most choice. Regarding hair types, 100% human hair wigs are the best choice. Because the hair can be permed and dyed according to customer requirements.
Regarding the curly of the hair, light waves or body waves are best. If some customers need small curls, they can wear human hair later.
For men's hair system, the length of the hair is about 6 inches. Customers who want a longer hair length may not be able to cut it into a hairstyle. If the time is too long, it will be too wasteful, because most men do not need to grow their hair, which also causes the barber to cut their hair short.
Regarding hair color, the most popular basic colors are #1B, #2, #3, #4, #5, #6, #7, and add 10%, 20%,30% and 40% gray hair.
Toupeec always hopes to help all customers who have needs about hair. If you have questions about the price of toupee, or any problems during the order, or you need to know more about the hair system, whether it is worn or selected, contact Alice by WhatsApp +8613165011553 or e-mail sales1@toupee.com , we look forward to your visit and provide you with the best service! We are very happy to receive any information from you.
Toupeec recently launched a super skin hair system, which is now the most popular style. This poly skin hair replacement has all the advantages of the skin system, such as it is easy to wear and clean, has the most natural hairline, presents your most realistic head color, and it is super durable. The thickness of 0.08-0.12mm allows You keep it for 5-8 months, but this skin hair system only costs $129! ! Toupee hair piece has small holes on the skin base to maintain good air permeability and will not make your head stuffy. If you are interested, come take a look!